Health Care Products

START NOW
HMWT For Medical product or
Medical software
We are one of the fast growing IT solution providers in tri state area.
AlliTHelp, Inc. is an information technology corporation with a collective experience of 20 years in software development, web technology, applications development, maintenance of intranet/internet services and web hosting operations.
---
Custom
Website
Custom packages are available especially for your business or for the personal usage. It includes all personal or your business information and requirements.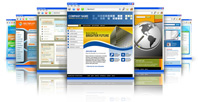 EBilling Application

JOIN NOW

E-billing software is for complete billing system as per your business needs can be installed as stand alone application or web application.

Technology &


BI Products

Easy Installation & Configuration

---

Monitoring Servers & internal services

---

Email Notification

---

Alerting When service go down

---
---